! Title: BNSF LMIT Logo Change Author: James Czarnecki Creation Date: 14 February 1998 Last Revision Date: 31 May 2000 Revision History: Known Problems: None >
---
BNSF LMIT Logo Change
---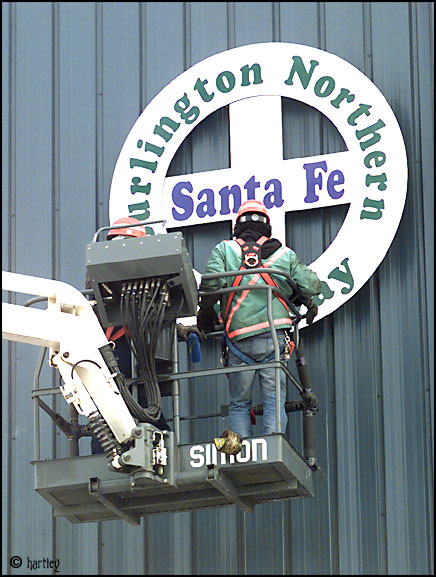 BNSF employees Robert Esquibel and Reuben Lara put up the stainless steel ring that converts the old Santa Fe logo into the new Burlington Northern Santa Fe Railway corporate logo on the Locomotive Maintenance Inspection Terminal in Barstow, CA on Thursday 02/11/99.

Photo by Lara Hartley.
---
Go back to

Copyright © 2000 QStation Media Inc.